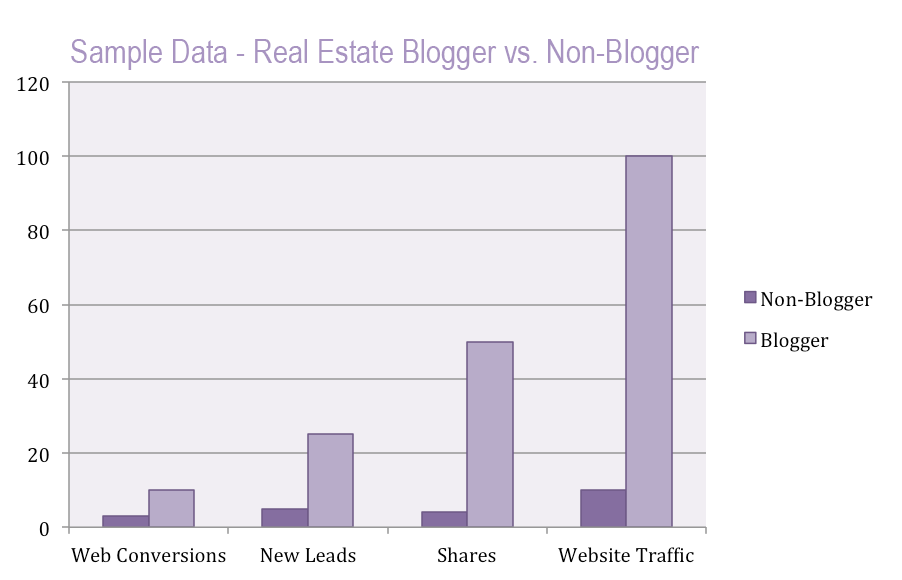 One question I frequently get from agents is, "How does real estate blogging actually help my business?"
This is one of my favorite questions to answer. As an avid blogger (and advocate of blogging for business), I can promise you it's worth the effort and time commitment - here's why:


90% of US consumers find blog content useful


The most important word here is "useful". Your content should not be promotional; rather, it should be educational. It's ok to put a relevant call-to-action or two in your post in order to drive lead capture – but you need to be careful not to lace your blog content with details on how great or necessary your products or services are. Data also shows that 77% of US consumers read blogs daily and 44% read blogs more than once a day.



Companies that blog consistently drive 55% more traffic to their website and have 97% more inbound links than those who don't

How do you get people to your website? Through search engines, advertising and strategic marketing. How do you gain visibility on search engines? Post relevant content that is search engine optimized and distribute it on across your social media pages. If you have a marketing budget, running a few social promotions can also help tremendously when it comes to driving traffic. The bottom line is - the more inbound links you have, the more eyes you get.




57% of companies have acquired a customer from their blog

Know what else?
B2C companies that blog generate 88% more leads per month than those who don't.
Put simply: content = customers.


Need more proof? Check out "9 Reasons Why Real Estate Blogs Matter"
Are you on board with blogging?
Here are three more useful posts to help you get started:
Use theses resources to help you create a compelling real estate blog that will pay dividends for years to come.
---
More free resources available in our full library: