As a Real Estate agent, you've likely encountered a few sellers this quarter four that would like to list, but are holding out till spring. In this blog, we'll be sharing a few commonly held myths about listing a home during winter months. As an agent you can share the truths to listing a home in winter. Keep in mind this blog is geared towards agents in states with harsher winters. Reassure prospects now is the time to sell, by sharing the four truths below.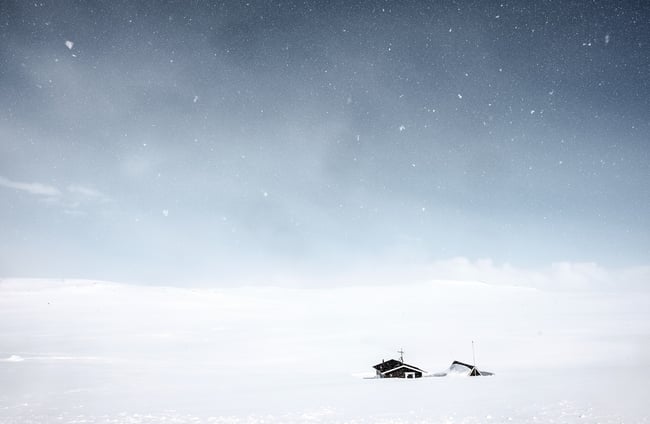 4 Myths Seller Leads Believe About Listing in Winter
MYTH: I Won't Be Able to Sell My Home
TRUTH: It's the Most Wonderful Time to Sell A Home
Home inventory is low meaning buyers have less options. Sellers may even receive a higher offer with short supply. In a hot Real Estate market time of year will not slow down sales. In fact, Time magazine stated, sellers net more above average during the months of December through January.
Myth: My Home Doesn't Look as Great During Winter
TRUTH: Baby It's Cold Outside
Many home owners in colder states know what affects a cold winter can have on a home. However, many homes shine brightest during winter months. Holiday decorations always make a home appear cozier. After the holidays have passed, owners can feature winter home décor to make their listing more inviting. Draping blankets over sofas and adding textile rugs to tiled rooms can make a room warm and inviting.
MYTH: No One Will Attend My Open House
Truth: There's No Place Like Home For an Open House
Assure sellers that an open house takes a lot of strategy, foresight, and planning. You wouldn't list their home if you didn't think it was worthwhile. During colder winter months it's easier to attract a crowd with baked goods and entertainment. Serious buyers will begin prospecting early on in February and March. With less sellers on the market, there is less competition for open house attendance.
MYTH: No One is Financially Able to List a Home
TRUTH: Have a Green, Green Green Green Christmas
Many have the false pretense that most Americans don't have the financial means to purchase a home after the holiday season. However, according to Realtor® Matt Minor, home loans actually process faster during winter months, as lenders tend to be less busy. Buyers will have to cut through less red tape during the slower winter months.
---
Need an easy way to educate seller leads on the benefits of listing this winter? Share this infographic "6 Reasons to Sell Your Home this Winter" with seller leads on why winter is a great time to list a home. To download your copy click the link below: