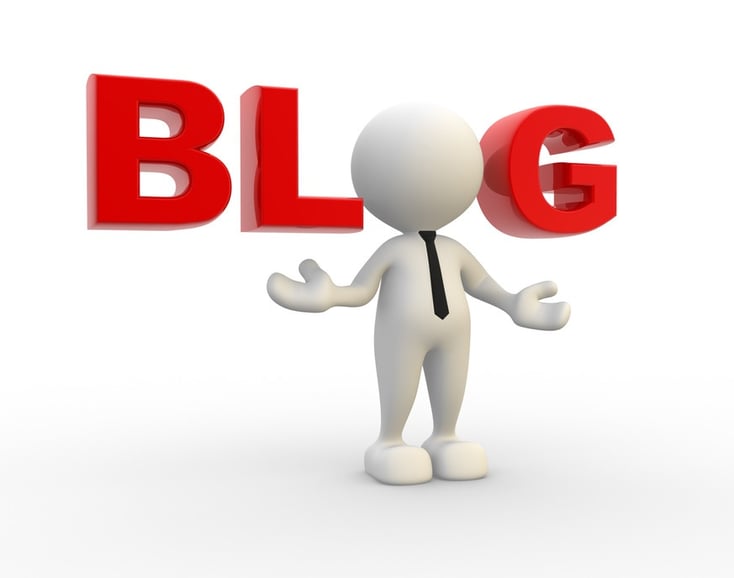 As real estate agent, you are always looking for new ways to attract clients and present themselves as the experts in their field. One channel you can use is a well-written blog that covers timely topics in an engaging and informative way. Creating an informal blog is simple, but mastering the right style and topics takes time. Here are tips to help you produce blogs that will attract attention.
4 Tips to Attract Attention to your Blog:
Write content that truly interests you


Picking blog topics shouldn't be a challenge when you concentrate on only those that really hold your interest. If DIY home repairs aren't your area of expertise and you don't find them exciting, then skip writing a blog on the topic. Instead focus on your passions, whether it's "Boosting curb appeal with plants" or "Six tips for amazing kitchen upgrades." The key is to write about topics that make you excited and give you a platform for sharing your expertise. If you know all of the great restaurants in your town, then write up a blog post reviewing the top three or four. Your enthusiasm for the topic will come through with a natural and engaging writing tone.



Adopt a casual tone and structure


As a real estate agent, you have to be personable and be able to talk with all kinds of people. This same casual tone should also be found in your blog. Embrace the 2nd person voice – which means using a lot of "you" and "your", and consider some 1st person writing where you introduce "I" to the blog when it's an especially personal story. For example, if you're writing an introductory post about your background and qualifications, then the 1st person makes intuitive sense.



Answer common questions as a blog post

A good topic for a blog post is one where you answer a hypothetical question from a buyer or seller. How do you generate topic ideas? Simply think about some of the most common questions you encounter day to day. Perhaps it's a buyer asking "How do you recommend a smart original listing price?" Or a seller might ask "When is it time to consider lowering my price to generate more interest?" By structuring your blog post as an answer to a question, you set it up as a conversation, one where you are the expert that is trusted to share knowledge.



Don't write like a robot


If you do some Googling about how to write a blog for your business, it's very likely you'll come across tips on "search engine optimization" or SEO. While you should understand how to introduce keywords, it's important to not take it too far and create content that is unreadable. For example, you might be tempted to say "When you are planning on choosing a realtor for selling your San Diego-area home, be sure you pick an experienced San Diego real estate agent." This content is keyword heavy, but it doesn't read well. Over time you'll develop the ability to weave in keywords organically so they always make contextual sense.
Maintaining a blog shouldn't be a chore. The key is to simply dive in and try out a few topics. Keep the tone informal and write about subjects that are personally interesting. Over time you'll be able to quickly create blogs that bring in new clients that are ready to buy or sell.
---
Need to get started on your blog? Try out our brainstorming worksheet to help you get the ball rolling!