New year, new you! This is the season where people want to shed their old shell and being anew. With a new year, comes also comes the same old moves. You want to make sure you are making the right moves if you want to surpass last year and reach this year's goals.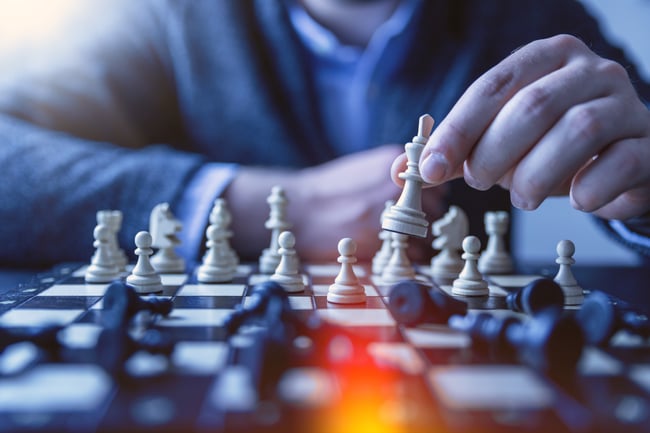 Here Are Some Moves You Should Avoid This New Year
1. Not Being Present on Social Media
It's one thing to have a Facebook business page, but it's another to have a presence on social media. Doing so requires that you post engaging content, while at the same time engaging with potential homebuyers and homesellers. It's similar to being a real estate agent who happens to be at the grocery store vs a real estate agent having friendly conversations with people they met in the line.
2. Get a New Website
This is a common move made by many real estate agents around this time of year. They feel like their website could perform better, so they are looking to find new solutions. If you take a moment to think though,, if an agent has been through 5 websites in the past 5 years - maybe it's not the website that needs to be improved? Most websites are the same, and offer similar features. It is often the agent that makes the difference between the website finding results or not. Ask your website host what you should be doing to generate more real estate leads.
3. Not Get a New Website
To contradict our last point, maybe it's about time you get a new website? There are some valid reasons to want to make the switch. If you have a broker-provided website, it's definitely time to start your own agent branding. Or maybe you are looking for a solution that caters to your agent-style better than others? A new real estate website isn't always the solution to more business, but it can help your mindset once you get one.
4. Stay in Touch with Past Client Only on Birthdays and Holidays
The last time my real estate agent spoke to me was on my Birthday. I imagine another text message will come soon, since it is almost the holidays. Don't be like every other agent, stand out from the crowd. There are plenty of excuses to send a text message that will open a past client up for conversation. You can get a testimonial or even a lead from it!
5. Not Plan Ahead
In the fable of the grasshopper and ant, the ant worked all through the year to have a surplus of food for the winter - while the grasshopper saw only the immediate abundance and eventually starved when the weather got cold. Don't be the grasshopper. Know what you need to survive, and the steps you need to get there.
---
Make the right move in the new year, learn more below: