2017 is a seller's market, meaning buyers are at a disadvantage. Many aspiring home owners this year will team up with agents, only to never find their dream home. As a buyer's agent nothing is more frustrated than allocating time and money towards a lead, only to never close a deal. That's why we've created a checklist below. Beware of these of 8 signs that a real estate lead might be wasting your time.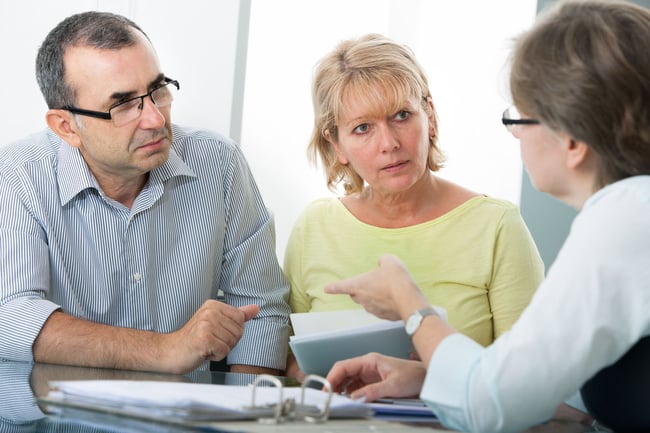 8 Signs a Real Estate Lead Might Be Wasting Your Time:



Time and time again, there are aspiring home buyers that would like to skip straight to the fun parts of the home buying process. However, it's important for leads to know whether they can afford the homes you show, before they get their hopes up. Many buyers agents will not work with leads until they are pre-approved. It's especially important first-time home buyers are pre-approved as well.



Their working with multiple agents


If your lead is serious they'll be willing to commit to the agent they believe will find them their home. Unmotivated home buyers often keep their options by not committing to a single agent.



They've are unfamiliar with their desired market


In this digital age, most buyers begin their online home search before speaking with an agent. In fact, 51% of home buyers found their home through the internet in 2017, according to NAR. Even unmotivated buyer leads will scan sites like Trulia and Redfin. If your lead is serious, they probably have an idea of market prices and availability in your market.



They've just began their home search

On average it takes a homebuyer three months to find a home according to an article by Realtor.com. In the beginning many buyers are simply getting a feel of current market conditions before they fully commit to finding a home.



Moving is a low priority

Many serious buyers have relocated to your market for work. These individuals are done with the renting phase of their life. They're looking for their own home, even though they've just sold their previous one.



They're unwilling to sign an exclusivity agreement

Beware of agents that work with multiple agents until they find a home. Zurple agents are guaranteed exclusive buyer leads in their target markets. Everytime one of our agents generates a lead, no other Zurple agent is allowed to work that same lead.



They're Extremely Picky

If your buyer lead refuses to submit an offer, because of something miniscule, this is a warning sign. Serious buyers need a new place to live and will be willing to see the entire picture.



You Purchased them from a List

Many real estate lead generation companies simply purchase leads from external sources.

Zurple generates buyer leads organically. We launch search engine marketing services, such as Google and Bing ads within your desired target markets. We then purchase ad space on sites like Google and Bing for each one of your target markets. When leads begin their online home search, they'll see your website in the top search results.
---
To learn how you can build your lead base organically, check if there is ad space still in your target markets: