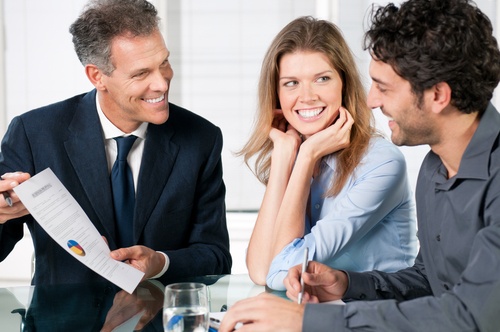 Turning real estate leads into clients is no easy task. Do you have a strategy for generating your leads? Perhaps you are using a lead generation program to help you, or maybe you are just relying on your online and offline marketing tactics. Regardless, you have a plan, right? Well, you also need a plan on how to convert those leads into clients.
Follow these steps to convert your real estate prospects into clients:
Value Proposition
If you don't have a value prop, you need to make one. Having a value prop is going to help you stand out in a sea of competition. What makes you special from other agents? Why are your services different? Your goal is to create a unique experience for your clients - an experience that they can't get anywhere else. Does your business have that?
Knowledge
Your prospective clients want to see that you know what you're talking about. Show your knowledge of not only the neighborhoods your real estate leads are interested in, but industry knowledge as well. If you are unfamiliar with an area a prospective client is interested in, then do your research and become knowledgeable. If you can't provide relevant and current information about what your prospects want to know about then you won't be able to convert those real estate leads into clients.
Understand
Understand what your prospective client's plans are. Are they ready to buy or sell right now? Are they planning on buying or selling soon? Are they planning on buying or selling in the future? Understanding what they are looking for will help you to come up with an action plan on how to proceed. Having a plan shows that you are really keeping their timeline in mind and is a great tool to entice your prospective clients to take that next step. Maybe that next step is as simple as setting them up with a home search, or maybe it's taking them to go look at some open houses. Whatever the case may be, showing that you understand what they want is a great way to build rapport and help close the deal.
Follow-up
One of the biggest mistakes you can make as a real estate agent is failing to follow-up with your leads. Equally as bad is not knowing how to follow-up the right way, so go back to the basics. If you spoke to them on the phone or in person, send them a quick email reiterating what you talked about so that you can refresh their memory. This will also provide a paper trail if they ever need to look back on it. The most important thing to remember when you follow-up is to not make any promises that you cannot keep. The more upfront and honest you are, the better.
If you aren't effectively managing your real estate leads, you are wasting your hard earned money marketing to leads that will never convert. If your goal is to convert more leads into clients, then try implementing these tips. Good luck!
---
Are you struggling to close deals becaues of your listing presentations? We can help!