Many agents don't believe in online leads. However, most don't understand how their team's nurturing campaigns for these online leads work. Lead-velocity is the metric used to determine the time it takes for a generated contact to become a sales-qualified lead. This metric can determine whether you and your team are effectively nurturing online leads generated and provide an overall check on the health of your Customer Relationship Management (CRM) system. An unhealthy Real Estate CRM can slow down business and ultimately decrease sales and your commissions. Below we've outlined five common ways a CRM can slow down your pipeline velocity.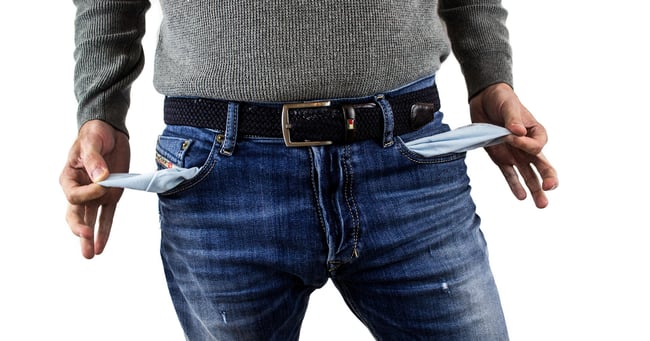 4 Ways your Real Estate CRM Maybe Killing Your Conversion Rate & Commission
Slow Workflows

How quickly does your CRM track your lead's actions? Many agents fail to integrate their CRM with their website platform, meaning they're nurturing strategy does not account for leads' actions on their site.

Zurple automates workflows from the point of capture to closing. Each time a lead is captured, Zurple begins tracking their online home search history. Messaging is then tailored to the lead's behavioral queues.

Unstandardized Data Formats

So you held an open house and a few new contacts. Instead of manually uploading each of the contacts, you decide to upload the contacts with an Excel import. Without careful inspection, it's easy to upload contact incorrectly. Ensure each field you have listed on your import matches the correct field in your CRM, otherwise your CRM will become a wasteland for unsynchronized data.

Taking Too Long to Upload Contacts

Time and time again agents fail to import their existing database into their new CRM. With that delay, existing contacts will be left in the dust with no nurturing, leaving them out in the cold for other agents. It's not uncommon for the initial time between lead capture and importation to last longer than ten days.

No Integration with Lead Generation

When agents begin generating leads on their website and home search sites like Zillow, Trulia, and

Realtor

.

com

, they'll need a workflow to integrate those leads with their CRM. Manually uploading each newly generated lead increases the chances of mistakes and lack of follow-up.
Zurple's Back Office is integrated with each IDX homes search site we launch. This means each time a lead registers on a Zurple site, it's life cycle automatically tracked and nurtured. In addition, Zurple is also integrated with Realtor.com, Zillow, and Trulia! Automated data importation will increase your pipeline velocity and ultimately increase sales.
Want to Increase Your Conversion Rate?