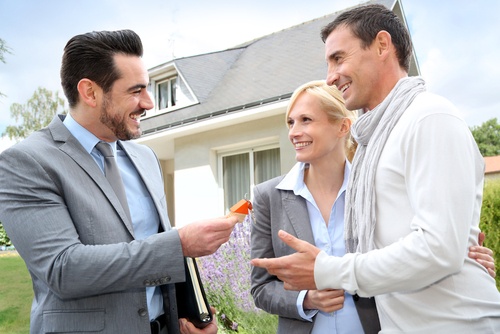 In a competitive industry like real estate it can be difficult to generate qualified leads. Just like everything in business, real estate transactions require good timing. It is also important to remember that lead generation is a numbers game - for every 50 leads you generate, only a few of those will actually be solid leads ... so the more leads you generate, the better.
Here are 4 tips on how to generate more buyer leads:
Targeted Ads
Target your ads in a way that drives buyer leads to you. Whether you are narrowing your audience by zip code, demographic or income, you can use these customizations to get the audience that you want. Advertise some of your local listings, or some listings that will be coming on the market soon. Your ads can be whatever you want them to be, but keep in mind your ad needs to entice people to visit your website and then choose you as their agent.
Real estate website
Optimizing your real estate website means your visitors can easily navigate from page to page without difficulties. The more user friendly your real estate website is, the more likely your visitors are to fill out a form and give you their information. In order to generate buyer leads, you need to provide your website visitors with a reason to choose you as their realtor. Provide them with information and expertise that no one else can.
Direct mailing
If you aren't finding success online, try direct mail marketing. Direct mail puts your content in front of people in a way they can't ignore. Share with your prospective buyer leads which listings you have on the market in a way that entices them to reach out for more information. Remember - people's curiosity is something that you can use to your advantage.
Blog
If you aren't already doing so already, blogging is a great way to share your knowledge and establish yourself as an expert in the industry. Blogging is also a good way to keep your prospective clients engaged with you once you have established a connection, and a good way to keep current clients engaged with you also. The more blogging you do, the more traffic you can drive to your website, and therefore the more buyer leads you can generate for your business.
Generating quality buyer leads isn't easy and requires a lot of different marketing techniques. Utilize these tips to help you close more deals!
---
Looking for buyer AND seller leads? We can help!