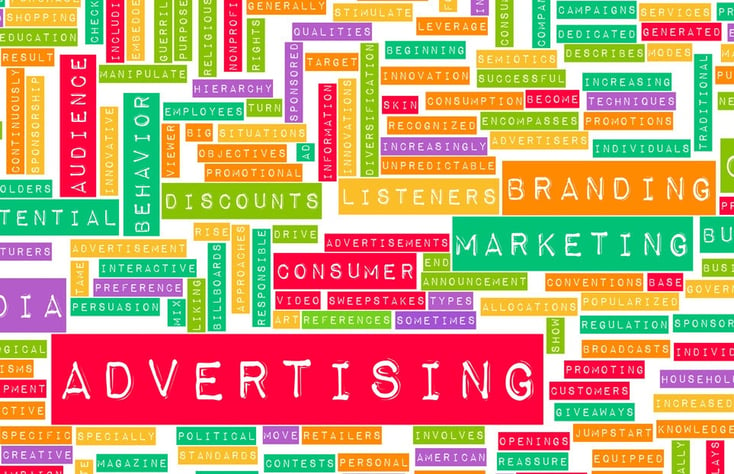 For commission based businesses, referrals, marketing and advertising are the what keeps the business alive. I know what you're thinking: "aren't marketing and advertising the same thing?" Most of the business-world bundles marketing and advertising together as a way to get products to prospects and clients. This is true, but for those who are implementing marketing and advertising strategies into their business, it's important to understand the differences. If you aren't marketing or advertising your real estate business, you should be!
8 tips on how marketing and advertising can help your real estate business:
Marketing:
The activity, set of institutions, and processes for creating, communicating, delivering, and exchanging offerings that have value for customers, clients, partners, and society at large. (FREE)
Marketing is the planning, implementation, and execution of activities to unite with buyers and sellers. For real estate agents this means selling homes and gaining new buyers. Several activities can be involved in real estate marketing, including:
Advertising:
The act or practice of calling public attention to one's product, service, need, etc., especially by paid announcements in newspapers and magazines, over the radio or television, on billboards, etc.
Advertising is a component of marketing. It involves spreading the word about your services as an agent to not only potential new clients, but to repeat clients also. Each advertising plan is unique to the product or service that you are trying to market. For example, how you would advertise your services as a real estate agent would be different than how you would advertise a new pair of shoes. Advertising can be done in a number of ways, including:
Social media ads

-

sponsor, boost or advertise your social media posts. Ads are different from just regular social media posts because you are paying to have them shown to a specific audience outside, or inside, of your network. Maybe your goal is to get more

seller leads

. Create an ad for it and see how many you can get.

Search engine marketing

-

this includes Google Adwords. Drive leads to your website to conduct

home searches

.

TV/radio commercials

-

the advantage of paying for tv commercials is the audience reach. Keep in mind that tv commercials are more costly than radio commercials.

Newspapers/magazines

-

advertise your services and let people know why you are the best at what you do, and why they should hire you as their real estate agent. Your printed ad should be created in a way that holds the reader's attention… printed ads are only effective if people are actually seeing them.
Think of marketing as a pizza; and think of advertising as the dough. Without the dough, you can't make a pizza. It's a similar concept with your marketing strategy. Without advertising, you won't be able to spread the word about your services as a real estate agent. It is also important to remember that although advertising is a part of marketing, your advertising plan should also work independently from the rest of the marketing strategy.
---
Get the skinny on real estate social media marketing