Many agents fail to convert leads, because they are not managing leads effectively. Many real estate teams manage leads ineffectively because they are either (1) Using an out-of-date CRM or (2) Not taking full advantage of their CRM. Nurturing leads until conversion takes great patience and attention to detail. With the right CRM agents can save time and increase conversion rates. Automating features such as lead follow-up, note taking, and distribution will make all interactions with leads seamless. Follow the tips below to better manage your leads and maximize your potential for conversion.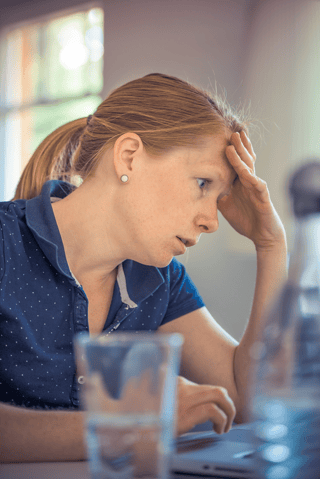 Follow these tips to better manage your real estate leads:
Automate Lead Distribution
One difficult task for teams is distributing leads in an unbiased manner. Having an automated system in place will also save you time and headache. When potential clients visit your brokerage's website and leave their contact information, they should automatically enter a workflow. This workflow should distribute leads on factors such as their current/desired market. Be sure to choose a CRM with lead routing capabilities. Zurple's lead routing feature allows teams of 3, 5, 50 or more to seamlessly route leads. Your agents will receive leads based on the features you choose, such as target markets.
Have a 360-Degree View of Each Lead
Manually entering each lead's contact information, preferred properties, and general notes is time consuming. Many brokers hire a marketing coordinator or administrative assistant to take over these duties. However, choosing a CRM with that automates these responsibilities will save you time, headache, and money in the long run. With a CRM of these capabilities, you'll be able to open any lead file and view all notes in one place.
Record All Follow-up
Ever wonder how other agents on your team are following up with leads? Your CRM should be able to tell you.. Zurple's Conversations™ software allows users to view entire email conversations, so you never forget where you left off with a lead. Our back office records all sent email and text messages, regardless of whether they were personalized or automated. With Conversations™ you'll never have to worry about where you or another agent left off with a lead.
Be Accessible Out of Office
Chances are you or some of the other agents on your team work out of the office. Nothing is more frustrating than not being able to access work related documents, because you are not at work. Having a cloud-based CRM will solve this problem. Cloud-based means a service is accessible through the internet, because the service's provided servers. Zurple is cloud-based, meaning you can log into your back office anywhere with internet connection.
Automate Follow-Up
When an online lead enters your CRM they should receive instant follow up. Many teams do not have their CRM integrated with their online home search profiles, such as Realtor.com, Zillow, or Trulia. Still some don't even have their CRM synced with their own IDX or brokerage site! Agents with robust lead nurturing systems in place can nurture online leads even while out of the office.


---
Zurple's Conversations™ software is integrated with Realtor.com, Trulia, Zillow and agent's IDX sites. Whenever one of our agents generates a lead on Zillow for example, this lead will receive a text message within five minutes. Better yet Zurple doesn't just drip. Every message is personalized to the lead's previous online home search history. If the lead was a seller lead, the message will reference their current neighborhood or estimated home value. If the lead was a buyer, the message will reference previous homes they searched for. Best of all Conversations™ continues to nurture leads with email and text messages until it's time for the agent to call. Learn more about the Real Estate industry's leading email automation software below.