According to recent NAR statistics, independent brokerages are acquiring agents faster than franchise agencies. While the number of independent brokerages has always been greater than the franchise agencies, franchise companies have enjoyed years of growth as agents flocked to the "brand name" companies. Now, the tide has turned, and the majority of U.S. based real estate agents are working with independent brokers.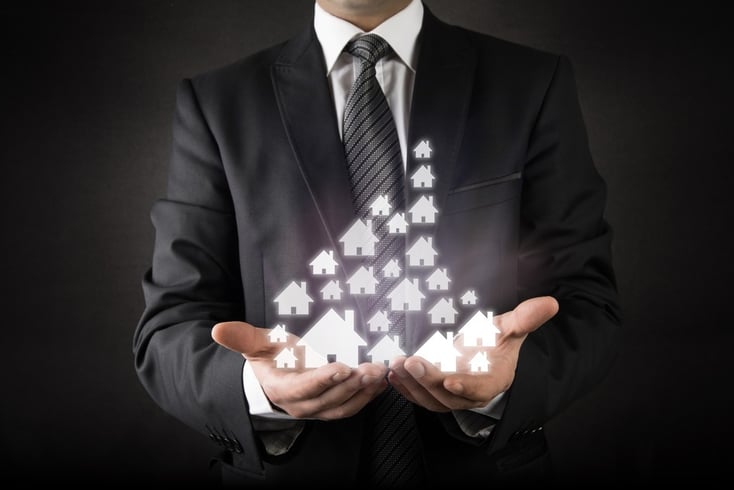 Key benefits of working for independent firms:
They may conduct business without the fees and bureaucratic procedures that are associated with 'brand name' franchises.
By removing franchise fees, independents can pour more resources into training agents and providing direct incentives, which can improve employee retention rates.
They can control their own marketing and branding efforts.
There is a cultural shift (across several industries) from franchise brands to independently operated businesses as professionals continue to value controlling their own message and separating themselves from the rest. Independently operated brokerages can present a more engaging, fun and dynamic image compared to the typical corporately-controlled company. In addition, independent agents continue to find that clients choose agents based on their experience and work ethic, not necessarily the company they are affiliated with.
Technology is also playing a significant role in the proliferation of independent brokerages. Cloud-based tools for collaboration, document e-signing and lead generation are accessible to even the smallest firms. Powerful tools for reporting and custom dashboards are also within reach of nearly any budget and are no longer just for the corporate players. Technology now allows independent brokerages to streamline operations which allows agents to close more deals and take on more clients without feeling completely overwhelmed.
Key drawbacks of working for independent firms:
While there are considerable advantages to working for an independent brokerage, there are some drawbacks:
Franchise agencies have built in brand recognition which helps attract both agents and leads
'Brand name' businesses, like Keller Williams and Coldwell Banker, have access to enterprise-level technology.
Marketing, website and technological support often come with paying royalty fees.
Independent agencies may lack the training tools of more established firms.
Many brokers and agents that choose independent agencies feel more empowered because they have more say over the image and influence of the agency. For example, if a brokerage wants to target the high-end market, they can take a marketing approach that may not be allowed under the typical corporate umbrella of a large franchise. It's this level of control that appeals to many agents which is why they are choosing independent brokerage firms.

What's your take on independent brokerages over 'brand name' franchises? Share below.
---
Interested In Learning About Branding?