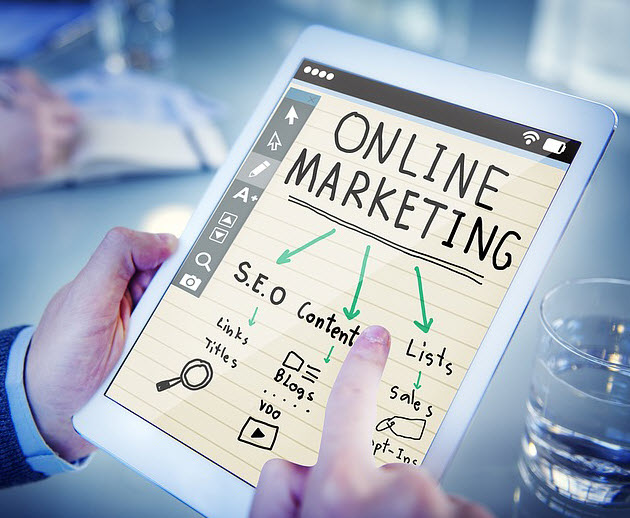 Without marketing where would your real estate business be? Who would know about your brand? In order to be successful in the real estate industry, or any other industry for that matter, it is vital to have a marketing plan for your business. How do you plan to grow your business if no one knows who you are?
Here are 10 real estate marketing ideas to help your real estate business this year:
Grow your email marketing strategy
Did you know that email subscribers are 3 times more likely to share your content via social media than from any other source? Did you also know that email marketing drives more conversions than any other marketing channel? Real estate is a cut-throat business and as an agent, you need as many advantages as possible to get ahead in the industry. If you don't already have an email marketing strategy, you should create one.
Lead capture forms
Turn your website visitors into potential clients by capturing their information. Capturing their name, phone number, and email address allows you to follow up with them directly to see if they are looking to buy or sell and if they are looking for assistance that you can provide them.
Referrals
Real estate is largely a referral business so it would be in your best interest to build a real estate referral marketing plan. It is important to stay in touch with past clients because they know first hand how great it is working with you. You're missing out on a huge portion of business by not having a referral program, and in the real estate industry, that can be a costly mistake.
Newsletter
Newsletters are great for getting your brand and important content in front of your target audience. Maybe you have a new real estate listing that just went on the market. Maybe you wrote a new blog or are attending a local event. Newsletters are great, and relatively cheap, real estate marketing tools that can keep you relevant in the eyes of your potential clients.
Social media
Social media is an incredibly powerful tool that allows you to post useful content to your colleagues and potential leads with ease. Social media marketing doesn't have to be complicated or an over the top experience that you dread. Social media is intended to be a fun way to connect with your past clients and potential clients and give them useful information. You have the ability to share your content with a much larger audience on social media than any other platform.
Utilize video
If there is one thing that may be better than pictures, it's video. Show your potential clients what you do, and how you do it. The benefit of video marketing is that your viewers don't have to read anything, which can often save time. Give them a sneak peak into your daily life, or maybe even a sneak peak of a new listing that you have on the market. Drive traffic from your videos to your website so that visitors can get a whole new experinece.
Website
Have a mobile and responsive website! In today's society a huge amount of time is spent on a mobile device and more users are conducting home searches on mobily. The easier your website is to navigate on each device, the more likely people will engage with your website. There is nothing more frustrating than trying to look at a website on your phone that has not yet been made mobile friendly.
Come up with a slogan
While this is not a necessity, coming up with a catchy slogan can help you stand out in a crowd. There are plenty of agents in the industry that are all competing for the attention of potential buyers or sellers. It is their job to decide which agent they want to work with. Help yourself be at the forefront of their mind because they are able to remember your slogan.
Blog
The more you blog, the better your organic and social presence will grow. Every time you blog, you are posting another page for potential clients to find you. Not only that, but when you blog, you are (hopefully) providing useful content to your readers. Blogging about content that is of interest to people in your niche can help you to be seen as an important influencer in the industry.
Support a local charity/event
Supporting a local charity or event will help give you and your business the positive exposure that you need to get the attention from potential clients. Not only does being involved with a community event or charity help demonstrate that you are philanthropic, it helps demonstrate that you care about the community that you work in which provides one more way for you to stand out in the industry.
Utilizing as many real estate marketing strategies as possible can help you distinguish which techniques are the best for you and your business. If you find that one strategy isn't working as well as another, perhaps try a combination of multiple techniques in order to maximize your success. The better your marketing, the more people will know who you are, and the more business you will get!
---
Do you want more buyer or seller leads? We can help you!