We know New Year resolutions are cheesy. Which is why this blog title doesn't contain that dirty word...resolutions. As entrepreneurs, Real Estate agents are generally good at setting goals and probably don't get caught up in the New Year hooplah. However a little extra motivation from time to time can't hurt!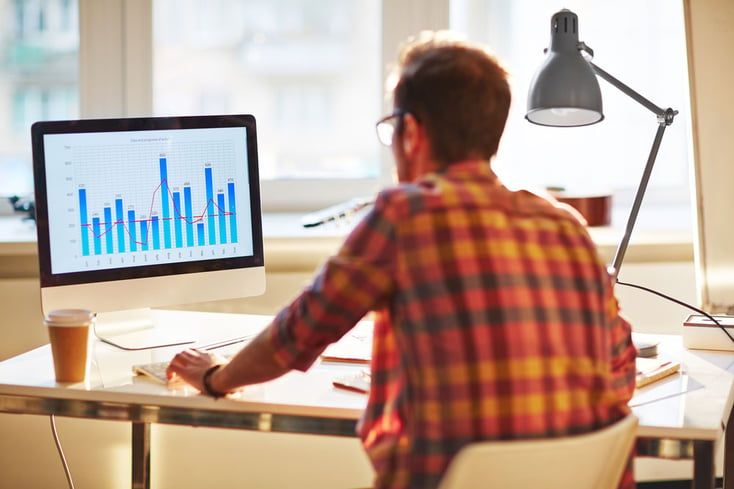 Consider these Six Ways to Start the Year Off Right:


Update Your Business Plan:
Regardless of your business plan or brokerage affiliation, agents act as their own small business, making it important to keep your business plan up to date. Consider what you would like to achieve in 2017: greater inventory (more listings or agents), greater revenue, or farming a new market. The U.S. Small Business Administration has a
free blueprint
to get you started.


Create a Marketing Plan:

The slower winter season is the perfect time to measure and reflect on your marketing strategies from the previous year. Use marketing metrics to configure whether your direct mail campaigns, newsletter emails, or open houses were successful. Maybe even craft up a promotion for the busier spring and summer months. Also be sure to evaluate whether your digital marketing initiatives in 2016 actually led to any new leads. If your efforts didn't pay off, then reconsider which platforms you are using or trying a lead generation software program such as Zurple.


Try New Things:
Maybe you've been meaning to start a twitter account for quite some time now or your agents have been bugging you about getting a more robust CRM system. Even try new non-work related activities such as a pottery class or a sports team for your brokerage. Now is the perfect time to get those ignored projects started.


Increase Your Real Estate Knowledge:
Consider enrolling in professional real estate, accounting, photography, or legal courses.
NAR
offers many courses that look wonderful on a business card or LinkedIn page. Other easier ways to increase your knowledge include reading a new Real Estate related book or subscribing to an agent magazine or blog. Subscribe to Zurple's Real Estate Success Blog here.
Get Healthy:
We know this is super cliche, but there is no better time to change your lifestyle then after the holidays.
Science says
exercising improves work quality. Plus, all of your fellow agents and clients undergoing New Year transformations will keep you motivated.


Set Personal Goals:
During the busier spring and summer months, agents are constantly on the go and their personal lives may get placed on the backburner. These goals don't have to be large. Simple promises, such as walking your dog more often or making your spouse dinner once a week, will make all the difference. Starting good habits in the beginning of the year will make those hectic times easier.


The start of the year is the best time start new habits. Improving your work and personal life now, will make for an easier busy season in 2017. The Zurple team wishes you have a happy and successful 2017.
---
Celebrate the New Year with New Leads