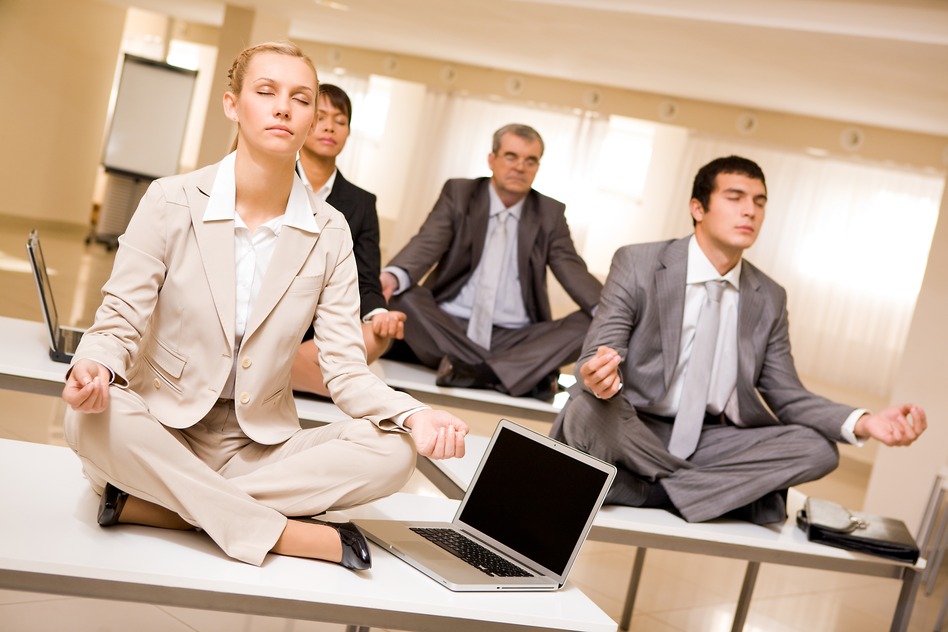 Success relies on two main things - a great business strategy and a strong drive to succeed. If you're missing one or the other, you will struggle. That said, sometimes a rough day, week or even month can drag you down and do a real number on your positive mindset (and your bottom line).
If you're feeling discouraged or burnt out - it's time to do a priority check and think about all the things you have to be grateful for. A focused verbal affirmation spoken aloud (also known as a mantra) can help you re-evaluate your situation and can also have a dramatic positive impact on your real estate motivation. Use these success mantras to give yourself a swift kick in the you-know-what to get you back on track.
11 Real Estate Success Mantras:
"It's the start that stops most people - but not me!"


When your self-employed, you have a lot of freedom - a huge benefit that also requires you to practice an extreme amount of discipline. If you're having trouble getting motivated, staying motivated or following through on projects, use this mantra to bust through excuses and hesitations.



"Remember - yesterday you said tomorrow, and tomorrow is now today."


Procrastination can be a major success killer. If you're guilty of frequently pushing things off until tomorrow, use this mantra to remind yourself that you said that yesterday - and today is your day to get stuff done!



"Strive for progress, not perfection."


If you tend to push yourself too hard, over-commit or consider yourself a perfectionist, you may need to remind yourself that in certain cases, good is good enough. As long as you're getting things done and making progress - you're on the right track. Use this mantra to keep the train chugging along.



"Success does not come to you, you go to it."


Running your own business is hard work, and sometimes it can be downright exhausting. If you're having a particularly long or stressful day, use this mantra to remind yourself that every single thing you do is with the sole purpose of serving others and building the life you want for yourself.



"It's a good day to have a good day."


Life will never stop throwing challenges your way (in fact, sometimes the universe will have a particularly wicked sense of humor and will toss several challenges your way at the same time!). If you're facing a challenging time and are feeling frustrated or defeated, break the cycle by starting your morning out with this mantra.



"Stop underestimating yourself."

Most of us are really good at being hard on ourselves when things aren't going as well as we'd like, but are not as quick to pat ourselves on the back when we reach milestones or achieve accomplishments. If your self-confidence could use a little boost or you're hesitant to acknowledge your successes, give yourself credit with this mantra.



"I will have the courage to follow my heart and intuition."


If you're struggling to find your independence, are easily swayed by others or have difficulty making decisions, this mantra may be just what you need to boost yourself to the next level.



"Don't give up what you want the most for what you want right now."


This mantra is a great if you're working towards a long-term, big-picture goal that requires a lot of discipline to reach. Whether you're focused on generating a certain number of sales this year or you're trying to get in better shape, use this mantra to make your decisions easier along the way.



"Every accomplishment always starts with the decision to try."

Ever been in a position where you wanted to try something new, decided not to and felt dissapointed in yourself later? Next time you're facing that situation, use this mantra to break through hesitation and go after what you really want.



"Dig deep and conquer your fears."


Lots of things in life are scary, but you can't let scary get in your way. When you're faced with dramatic change or adversity that feels overwhelming, it's time to tap into your strength. Dig deep!



"If your dreams don't scare you, they aren't big enough."

This mantra is one of my favorites. Don't settle for comfortable - comfortable is easy. Instead, push yourself and you'll accomplish great things. Use this mantra to drive your hunger for success.
Need a guide on how to state your mantra? Watch Jessica - a little girl, do her daily affirmation into the mirror - on YouTube. Then pick a mantra and make it a great day!
---
Like this post? Check out these inspirational real estate quotes: