An agent's most important resource is their time. However one time consuming responsibility of agents is lead generation and nurturing. Despite all of our modern technologies, many of us answer our phones and far fewer answer our emails. The statistics below are intended to increase your chances of getting in contact with buyer and seller leads. Whether you are cold calling potential prospects or getting in touch with a previous client for a referral, follow the tips below to increase your chances of getting ahold of leads.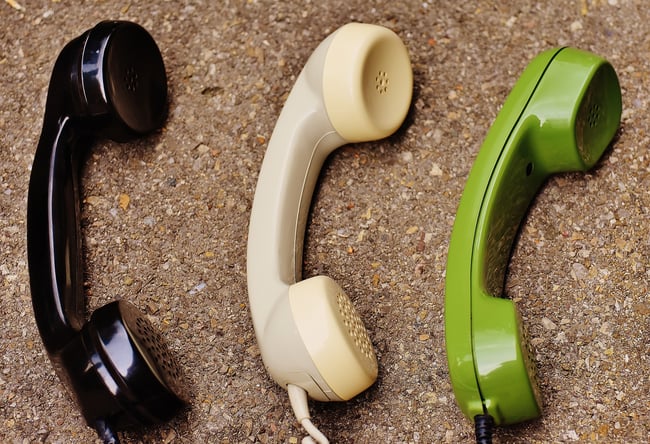 Use these stats to find the best time to call buyer and seller leads:

Mid-Week Madness
A study from LeadResponseManagement.org found the best time to contact a lead is Wednesday-Thursday. This follows our intuition, as most are preparing for their work week Monday and then gearing up for the weekend by Friday.
Note: LeadResponseManagement's used data on a variety of leads from other industries (not just real estate buyer and seller leads).
The Early Bird Catches the Worm
LeadResponseManagement.org's study also found that the best times to make contact with leads are between the hours of 8 and 9 am.
Know Their Hours
A BLS study found the average hours worked in private industry by state. Use the graph below to find out whether leads in your area are likely working longer or shorter work hours.

It's All About Timing
The worst times to contact a lead are between the hours of 11 am and 2 pm, as most are eating lunch. If you do have to contact leads in the afternoon, aim for later. But, if you are located in the South, avoid lunch time altogether. A recent study by Forbes found Southerners go out to lunch the most often, followed by the West, Midwest, and Northeast in last place.

Better Late than Never
LeadResponseManagement.org's study also found the highest engagement rates to be between 4 and 5 pm. This is likely when things have slowed down in the office or when leads have made their way home. If you're wondering what hour to stop contacting leads, use the stats below to get an idea of what the norm is for your area. Another recent study from Huffpost found the posted the average bed time for each U.S. city.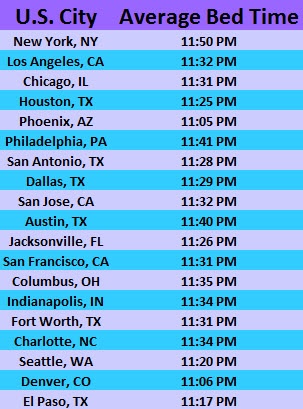 When All Else Fails: Send A Text
If all else fails and you're unable to get your lead on the phone, try shooting over a text. Emails are more easily ignored. A recent Insidesales study found that 90% of people will open and reply to a text message, as opposed to the 20% that open emails.
Conclusion
A study from Velocify found that the difference between the "best" and "worst" time of day to call a lead is only by 2.6 percentage points. Instead of focusing on the optimal time to contact a lead, start focusing on fostering long term relationships.
To devleop personal relationships with leads, you'll need to stop spamming them with generic email campaignsand cold calls. Agents with intelligent, automated lead nurturing systems will spend less time prospecting and more time closing. Zurple generates and nurtures online leads until they're ready to convert into clients. Our data-enriched software tracks lead's online home search history. Using lead's online search data, Zurple then sends leads personalized email and text messages on your behalf. These messages reference specific properties and neighborhoods, so leads cannot sense automation. See how you can spend less time prospecting and more time closing: