The future of online marketing is looking more towards video each day. In fact, according to a 2017 WordStream study, more video content is now uploaded online in 30 days, than all of the video produced by major U.S. television networks have produced in the past 30 years. As a real estate professional, you should be making a transition to video marketing in 2018.What's great is with the prevalence of social media and quality of smart phone videos, real estate agents no longer need to hire a professional to record their videos. Below we've highlighted seven do-it-yourself video marketing ideas, real estate agents can take advantage of without hiring a professional –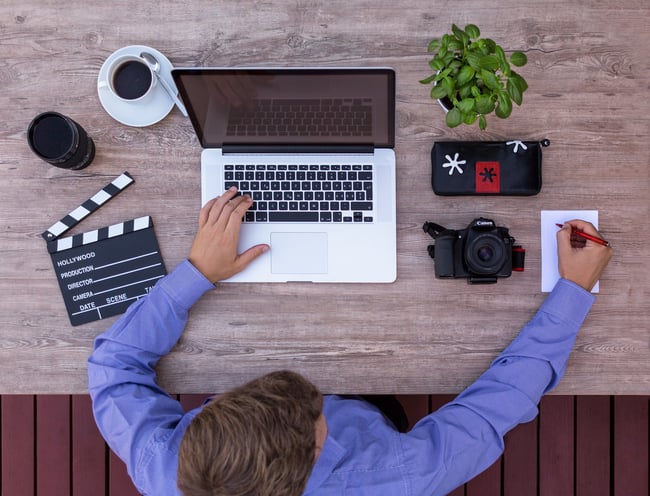 7 Video Do-It-Yourself Marketing Ideas for Real Estate Agents
Facebook and/or Instagram Live Open House

Wish you had more attendees at your open house? With social media you can increase attendance virtually! Record your open house on Facebook Live, Instagram Live, or Snapchat. What's also great about Facebook and Instagram Live, is that your followers will receive a notification once you've gone live.

Neighborhood Videos


Do you farm a particular subdivision or neighborhood enclave? Consider investing in aerial or "drone" video footage. Many agents are purchasing their own drowns for video marketing purposes. You'll capture more buyer and seller leads in your neighborhood when you prove you are the expert in your farm.

Information for First Time Homebuyers


66% of millennials are first time home buyers according to the

National Association of REALTOR®'s Home Buyers & Sellers Generational Trends Report

. Millennials also love social media and videos. In fact, according to a

WordStream study

, millennials watch online videos more than any other group. Creating how to or informational videos geared towards first time home buyers will target the right audience and help you capture more buyer leads.

Home Repair How-To Videos

When sellers begin preparing for sale, they'll start looking at home repairs before they begin their search for an agent. Creating videos on sinkhole repairs, CO2 detectors, paining a home, etc. will increase your exposure to online sellers that are preparing for sale.

Local Attractions

As an agent you must LOVE your community. By love we mean be an active, engaged member both online and off. To increase your online exposure with local home buyers and sellers, start recording local concerts, sporting events, fairs, and other events. Bonus points if you can add events to Facebook or Instagram Live.

Online reviews mean more now than ever. However, many online consumers have grown wary of the authenticity of online reviews with the increase of sponsored reviews on online. Video testimonials make your services much more credible and believable. If you have a past client that is either a close friend or found your services to be outstanding, ask if they would be able to participate in an online testimonial.

About You Videos

Many buyers and sellers want to get to know you personally, before they accept your services. Real estate is a people business after all. One way to stand apart from other agents online is to conduct videos about you and your credentials. Ask a friend to film you or use your laptop's video camera.
---
Want to reach more buyers and sellers online without filming a video? Zurple generates buyer and seller leads for real estate agents through social media and search engine marketing services. Each Zurple agent is ensured a steady flow of leads and traffic from paid services such as Google or Facebook ads. To see if Zurple still has leads available in your market, click the link below.