Heights and clowns. These are two things a great number of people are afraid of. The difference between them is one is a fear and one is a phobia. Phobias are irrational. Some people with phobias acknowledge the irrational nature of their avoidance of things like dolphins or balloons. With fears, this a natural responsorial survival mechanism. There are certain fears that are common amongst real estate agents. Today we will dig deeper into some of them, and overcome all of them!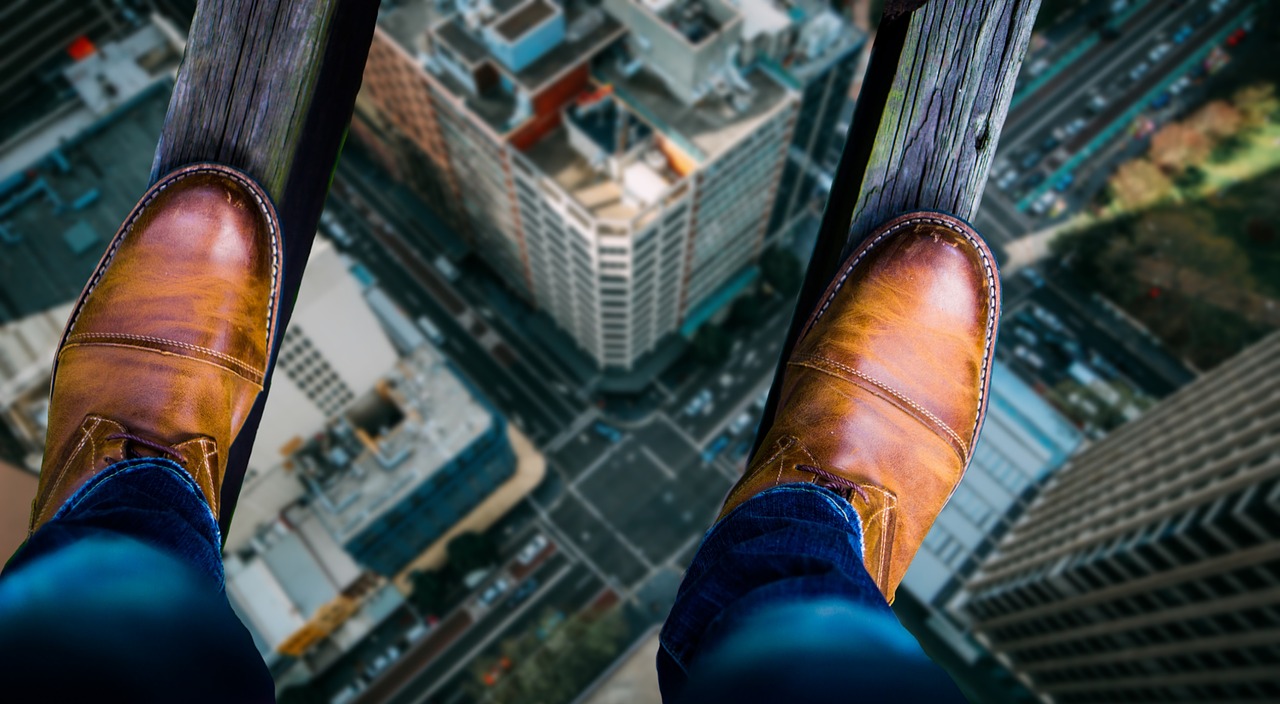 What Are Real Estate Agents Afraid Of?
1. Fear of Failure
Everybody has a fear of failure. This is oftentimes the reason why people don't try, or why you feel like you are taking a leap of faith into the unknown in spite of it. In motivational speak, failure is simply a learning lesson. There is nothing you can't bounce back from.
For real estate agents, failure can be a tangible experience where having no pipeline, no leads to follow up with, and no listings can make you feel like a failure. You are only a failure if you give up. Use this as a motivator to improve what you are lacking! Always be prospecting, and you will never lack an inventory of listings or a regular paycheck!
2. A Bad Reputation
One bad review can feel like it is tarnishing your reputation. It's unfortunate, yes...but nothing that can't be overcome. The best way to deal with bad reviews is to prevent them from happening in the first place! This can be done with either good customer service or letting opportunities pass you by when you know they are not a good fit for you.
If you do end up getting a bad review, always address it with the person. We hope for your sake they are not irrational and emotional. Always address them with grace and positivity. This is also a great way to reengage past clients you know you had a great experience with and ask for testimonials or referrals!
3. No Listings
Have that fear of having no listings act as match being lit on the rope you are climbing to the top! Let it motivate you to find more listings. This is a simple fear to conquer, and just involves actively prospecting on a regular basis or investing in systems that will help you generate seller leads.
4. Being Too Busy
There is so much to do as a real estate agent. Sometimes having too much to do can spill into your personal life and cause you to miss out on life events. And this will affect your personal life because it becomes harder to service each client.
There are plenty of simple remedies for this situation. First you can look into learning time management skills. Second, you can consider hiring a real estate assistant. And finally, utilize a CRM with intelligent predicative automation. (We are obviously referring to Zurple with that last one) Whatever you decide, just keep in mind that not all successes got there by themselves.
There are resources available to you to get you where you want to be and overcome those fears. Zurple is one of those resources, and we have helped many successful agents get past their fears to reach their goals.
---
Find if Zurple is available in your area to help you conquer those fears! Click below!