What does it take to turn an online lead into an offline client? Well, blog products, success coaches, seminars, paid advertisements, and the like promise to turn your online real estate leads into real life clients. However, the reality is in an ever-changing online world, agents must stay on top of their game if they want any share of online leads. In this article we'll be sharing a few tips on how internet marketing and the latest developments in lead intelligence technologies can be used to convert online leads.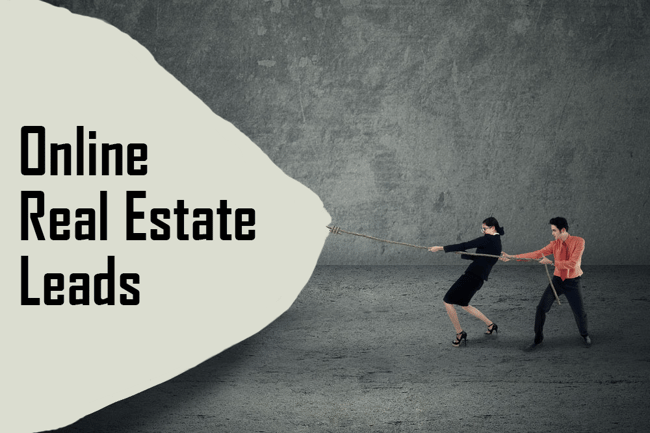 How Real Estate Leads Can Convert Online Leads through Lead Intelligence
Before you capture any real estate leads, you'll need to gain their trust first. Provide leads with the information they are looking for, whether that is listings, tips on choosing a mortgage, or advice on choosing an agent. An estimated 9 out of 10 consumers will begin their online search for a home or agent online. It's critical to gain a lead's trust online before you expect any reciprocating actions. Creating educational content on the home buying and or selling process is an easy way to start. If you don't know how to start, reference a few of these content creation blog articles for reference –
Step 2 - Know What They're Looking For
Robust lead generation platforms know how many listings have been viewed by leads, their preferred properties, desired neighborhoods, and more. If you want to stand out from the competition, you need to know what leads want before they tell you. Zurple has developed lead intelligence software that utilizes proprietary big data analytics and automation software to convert online leads. From Zurple's back office, agents can view leads' viewed properties, favorited properties, email preferences, location, desired property type, desired home size, and more. To receive a demo of Zurple's Back Office, click the link below and one of our Senior Account Managers will reach out to you –
Step 3 - Stop Their Online Search
70% of consumers choose their agent based on the first person that provides them with relevant information on the home buying or selling process. Real Estate agents that connect with leads within minutes of their initial inquiry will have a better chance at conversion (That's why Zurple responds to leads within the first five minutes of their initial inquiry). Top producers share content that keeps leads coming back to their website. You'll need to find a way to get leads to stay on your website and not on Zillow, Trulia, Google, or any other search sites.
To stop a lead's online search, you'll need to provide them with what they're looking for. Agents with technologies that send leads a list of new listings based on their preferred properties, customized CMA reports, and more will be the ones to convert these leads. (Zuprle software does this through personalized emails and text messages that reference lead's previous online home search history and search behavior).
Want more insights into lead intelligence? Join Zurple's Vice President, Jack Markham, as he uncovers the latest in lead intelligence technologies. Save your seat for our webinar on January 23rd by clicking the link below –