Being a real estate agent requires that you be social at almost every opportunity you are around people. However, what if you are not around people? What are you to do if there is nobody around? With social media you can casually converse with your community - but most of them won't be ready to buy or sell. Instead, you must commit to building yourself an e-mail list.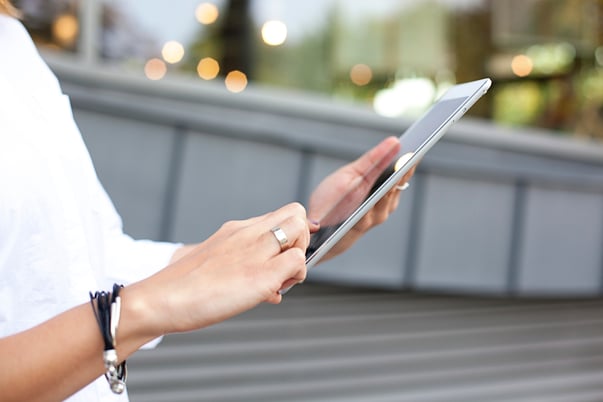 These are the Reasons Real Estate Agents NEED an Email List
Emails Ignore Algorithms
The great thing about emails, is that there are no complicated formulas that determine wether a person receives your real estate marketing emails or not. They are displayed to users in chronological order, and are only filtered out if they come up as spam. With email, you don't have to worry about catering to an algorithm - instead you can cater to your real estate leads.
Social Media Channels Might Fail
Do you remember Vine? Or Google+? Or MySpace? Some might even argue that Facebook is not as popular as it used to be - especially with the emerging home buying demographics. As platforms become less relevant overtime, you can always count on being future proofed with emails.
Emails Can Be Scheduled Ahead of Time
If you talk to a prospective homebuyer that is not from the area, you can write a follow up message to be sent the week before they are in town. Or perhaps you can add them to a drip marketing campaign to send out relevant information that pertains to their home ownership goals. If you really want to go above and beyond, utilizing intelligent software that responds to your leads based on their behavior is the way to go.
Emails Can Be More Personal
Another advantage that email offers over social media is that you are having a one-on-one conversation with your leads. With social media, you are always broadcasting to a large population of people. This is great to spread the word about your business to thousands of people at a time - but it is not so great at building those personal relationships that are pertinent to having a stranger from the internet trust you.
You Control the Experience
The reason people go back to Netflix regularly is because they know how to give their customers a good experience. They recommend new movies to their viewers based on their recently viewed and searched for movies. You can do the same thing with email based on the search criteria of your leads. Even better, there are no ads or competitors clamoring for their business. With email, it's more about providing value and building a connection with your leads.
---
Need a way to automatically follow up with your email list?
Click below to learn more!