A poor business card is one that gets thrown away and forgotten. A good business card is one that impresses the receiver and is kept. As a real estate agent, you need to reorder business cards every so often. This year you may be due for a style upgrade. However, with so many print options and companies out there, you may feel overwhelmed with options. However, it's important your business card helps you stand out from the competition and remembered by real estate leads. In fact, 72% of Americans judge a professional on the quality of their business card. We've narrowed down ten unique options to help you capture the attention of prospects and ultimately get your card saved for a call back later.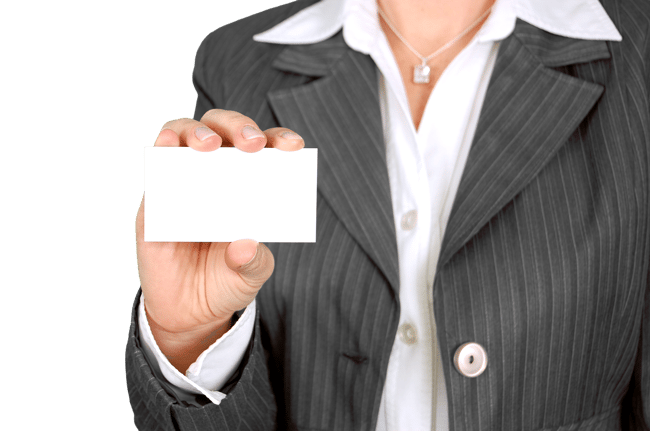 10 Out of the Box Business Card Ideas for Real Estate Agents
Vertical Cards

Nothing surprises a receiver of cards like viewing it upside down. This will certainly make your card stand apart from the pile of cards leads are collecting form other agents in your farm.

Unique Materials

Many print companies offer cards to be printed on premium card stock, textured paper, or linen. Others allow you to print with painted or foiled edges, giving a distinctive look when viewed sideways. Even try ordering just a portion of the business card with non-traditional material, such as metallic or matte overlay.

Minimalism

Ever heard of tiny houses? They're a part of a wider minimalist movement that is trending across the United States. This trend also affects fashion, art, and marketing materials! Keeping your business card short and sweet, is a refreshing break from those cards that jam pack contact details on a small piece of paper.

Non-Rectangular Shaped

Many print services allow customers to print on square, circular or other shaped paper pieces. Some real estate professionals even print their card on paper that is house shaped. This is another great way for your card to stand out from the crowd.

Raised Lettering

Many print companies also offer raised lettering options. Through both engraving and letterpress techniques, these print companies can give cards both a unique touch and feel.

Double Sided

Now this one isn't all that out of the ordinary, however spending the extra money to get card double sided shows you're invested in your invested in your business.

Foldable

If you'd like a portion of your contact information to stand out from the rest, consider ordering a card that folds. Folding business cards are stimulating, in the sense that a receiver has to open it.

See Through Material

If you print your business card on plastic, you can get it see through. This suggest transparency and trustworthiness.
Many professional photos contain stale colored backgrounds. You can switch it up by including your headshot without a background.

QR Codes

If you have an up to date real estate website, consider placing a QR code on your business card. A QR code is a quick response code, and allows smartphone users to scan it and be sent to a web addresses or download applications. With a QR code, users can scan the bar code on your business card and be sent directly to your real estate website.
---
In need of a real estate website? Zurple launches IDX home search sites for real estate agents. To get a brief tour of a Zurple website, schedule a demo in the link below –