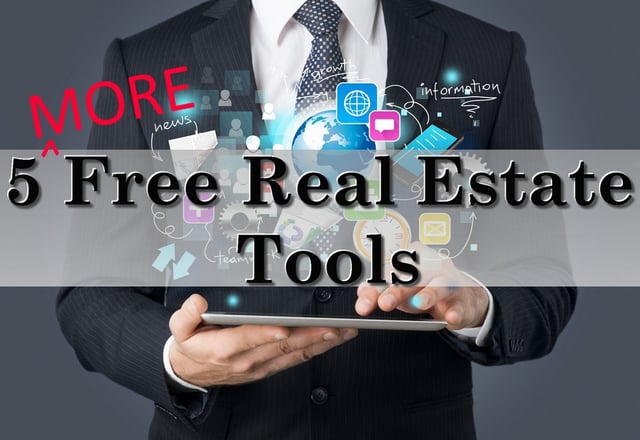 Here we have provided a few downloads to help you with your real estate business. Now is the time to ramp up your marketing, because home buyers and home shoppers are doing their research prior to spring and summer. Don't waste your time on aesthetics, utilize it on nurturing your current leads! If you missed our first list, you can find 5 more free real estate tools by clicking here.
Here are 5 MORE Free Real Estate Tools
1. Why You Should Sell NOW - Infographic
It's winter...people want to stay inside and binge watch something on Netflix while wrapped up in a blanket drinking hot chocolate. You got to admit, that sounds nice. I'm sure some agents are taking a break this winter too...but that doesn't mean you have to! There are plenty of marketing strategies that drive return on investment that you can implement. If you want to start small, post this infographic to your Facebook!

2. Agent Insights E-Book
We hope you are subscribed to our Agent Insights blog features. We highlight articles written by your colleagues, fellow real estate agents. They give great tips like how to overcome common appraisal mistakes, how to generate leads if you do not have a database, and how to contact expired listings without being intrusive or rude. We have put together a compilation of our favorites bits of advice and insights into a free downloadable e-book. Click the button below and start learning!

3. CMA Worksheet + Template
We want to make your lives easier! Download this CMA Worksheet and Template. This will do hard work for you, and you just need to fill in the blanks. This will give you more time to set appointments and gear up for the new year!

4. FSBO Infographic
Infographics are by far one of the best types of posts you can put onto Facebook. They answer questions and provide value to your prospective real estate clients. Share this to your business page, because we all know at the end of the day it is better to use a REALTOR® than to do it yourself.

5. Open House Checklist
Open Houses are great for agents looking to expand their sphere of influence. They introduce people you would never generally interact with into your network. Before your next open house, why don't you download this checklist to ensure you have all your bases covered?
---
If you want to start generating seller leads in preparation for 2018, click below to learn more about Zurple!