With Halloween less than a month away, it's time to start planning your marketing activities. Most real estate markets tend to slow down around the start of quarter four, meaning it's the perfect time to amp up your marketing efforts. Try the 13 real estate marketing ideas below for some spooktakular inspiration!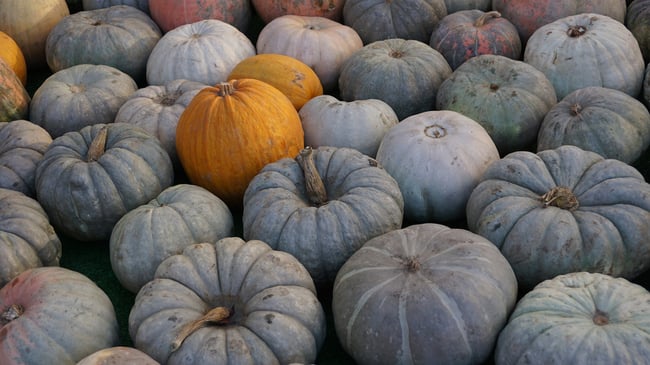 Give leads a Halloween themed pop-by gift. Ideas include candy, pumpkins, gourds, and home decor.

Host a Party

Adults love Halloween too. Consider opening your brokerage's Halloween party to current clients, past clients, and leads. Be sure to provide tasty drinks and appetizers.

Launch a Halloween Marketing Email Campaign

In your next email send, be sure to mention scary facts about your markets history, including haunted history facts or wives' tales.

Hold a Trunk-or-Treat

Many parents are cautious about having their children knock on stranger's doors for trick-or-treating. Allowing leads and clients to trick-or-treat in the safety of your brokerage's parking lot is a great way to connect with community members, while giving back.

Online Contests

Ask your followers to post photos of their children's costumes, their Halloween decorated home, or pumpkin carvings to your blog or social media platforms. Winner receives a gift certificate, cash, or free service.

Attach Your Business Card to Candy

We know this tactic may be tacky to some. If you do plan to go this route, be sure to take notice of the type of candy you're handing out. Consider providing larger candy bars if you do give out business cards. Or sealing candy in a plastic bag, with a note that it is safe.

Halloween Themed Door Hangers

During no other time of year will potential leads be knocking at your door instead of you knocking at theirs. Use this opportunity to showcase your services with a festive door hanger that also has your picture and services.

Pumpkin Giveaway

Purchase pumpkins in bulk from your local pumpkin patch. Post flyers around your neighborhood and online to your social media platforms. You'll have plenty of visitors in the mood for pumpkin picking!
If you have any listings, ask current clients to allow showings during Halloween. You'll receive a lot of foot traffic that day and increase exposure to your client's listing.

Pumpkin Pie Eating Contest

Ask members of your brokerage to participate in a pumpkin pie eating contest. Film it and share to your brokerage and team member's social media platforms!

Fall Art Contest

Hold a children's art contest at your brokerage. Ask clients to drop off their child's entry at your office for a chance to win a gift card to a toy store, iTunes, arcade, etc.

Stock Up Your Flyer Boxes

With so much foot traffic in your target markets, be sure your listing's flyer boxes are well stocked.

Don't Ghost Clients

Stop scaring away would-be clients with a slow response time. Zurple's Conversations™ software follows up with leads within the first 5 minutes of their inquiry. Conversation's instant, personalized messages reference specific online behaviors, including previous properties and neighborhoods viewed. Best of all leads can't sense automation! You'll scare leads when you tell them it wasn't you replying all along. To learn more about Conversations™ software, request a link a live demo from one of our team members:
Updated October 2018 to include links to other related blog articles.
---