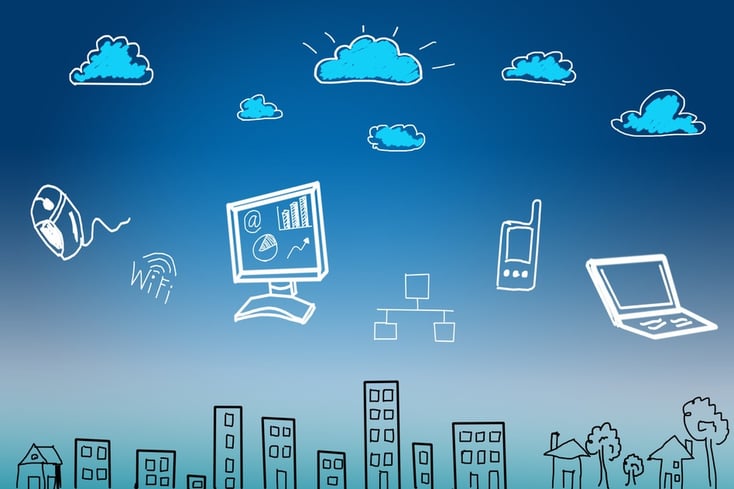 A core function of brokerages is to assist agents in being successful. This could mean putting together a team with a varied skill set, hiring quality assistants, and providing agents with the tools they require to do their job, and do it well. Technologies such as the cloud and mobile access have changed how work is done, and brokers should embrace these solutions or risk being left behind.
Here are some tools to help you achieve optimal success:
Cloud Document Storage and Management
Agents should be able to produce contracts and other documents from any internet-connected device. They also need access to brokerage materials such as sales brochures or information about other agents that are available as part of the overall team. File sharing and content creation services such as Google Drive and Google Docs allow real-time sharing of content and secure storage. While they are free services, it is important for your brokerage to provide structure and security processes to these services.

For larger brokerages, cloud-based document management can eliminate costly paper storage processes, which require both money to maintain and personnel hours.
E-Signature
An electronic signature service is one of your vital tools because it streamlines the signature process. You can free up more time for attracting clients, and current clients are happier because signing documents can be done through a computer or tablet, and no longer require in-person meetings. These cloud-based services help brokerages to manage and secure contracts and other documents, so they are easily accessible but also are kept safe.

For bigger brokerages, it's important to have e-signature tools with manager privileges, where accounts can be created and deleted, and management has some control over access to signature documents. Some of these solutions also offer transaction metrics and other data, so they provide you and your fellow agents with additional value beyond electronic signatures. You and management can setup transaction checklists to be sure every step in the process is followed and the brokerage always remains in compliance. Group approvals of documents can be completed in minutes with a cloud system, instead of requiring rounds of emails, printing, scanning, and even mailing.
Zurple (Of Course)
Our solution provides you and your fellow agents with a seamless way to pull in more leads, analyze lead behavior, focus on serious buyers, and engage in personalized communications. We also offer home search websites that enable you to target certain areas with up to 10 Zurple-based websites, so you can conduct search engine marketing campaigns that are targeted and help you pull in new and eager leads every month. Plus, every lead has a search behavior profile that details valuable info about the lead including the specific property they were viewing and the types of properties the lead prefers. You can leverage this information to build a relationship with the customer by focusing on their desires, needs and presenting yourself as someone to help them achieve those goals.
A main benefit of these tools is productivity. They allow the agent to get more done by streamlining time-intensive tasks. As you become more productive in your job, then you can focus on completing deals and attracting new clients instead of worrying about the day-to-day "housekeeping" tasks.
__________________________________________________________________________________
Is Your Productivity Slipping Away?