What's great about being a real estate agent is that all your marketing doesn't have to be just about buying or selling a home. Real estate is a people business and you do more than just the logistics of buying and selling, you help people undergo a major life change. As involved as you are in your clients' lives it only makes sense that you celebrate the summers' biggest holiday with them – America's Birthday! Try these seven Fourth of July themed real estate marketing ideas to engage your client base and capture new contacts -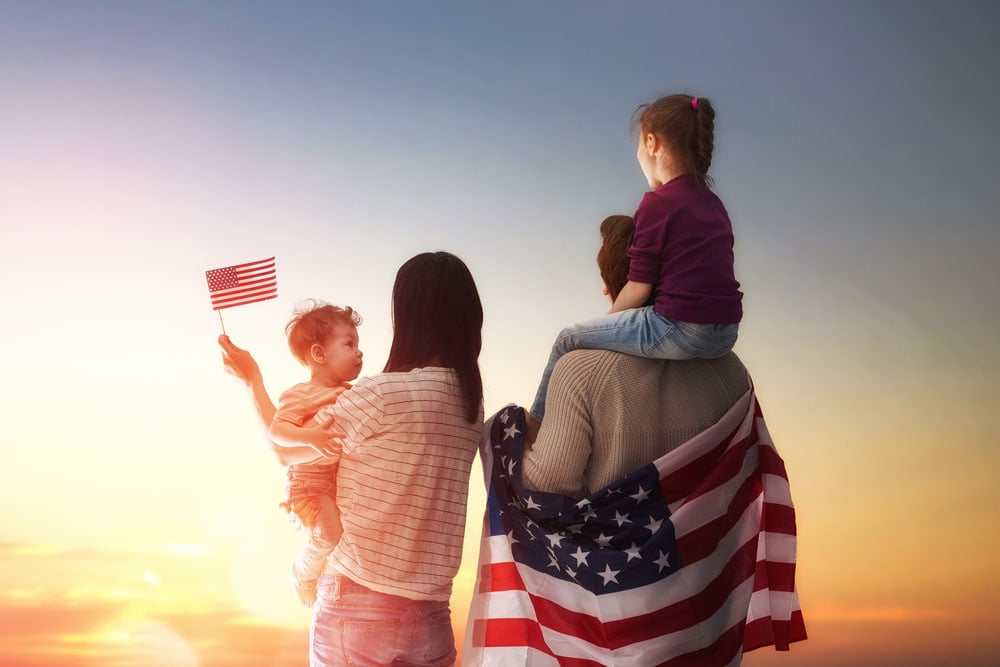 7 Real Estate Marketing Ideas for the 4th of July -
Postcards

Mail postcards are a great way to farm a new market and capture new contacts. Fourth of July themed postcards can include maps of local firework shows, summer barbecue recipes, and local events such as Fourth of July concerts and fairs. In addition to Fourth of July themed content, include a few property listings or even mention an upcoming open house. Always, always, always include your contact information, including your picture, name, phone number, website, and email at the least.
Remind contacts you have them in mind even during the busy summer months with a Fourth of July themed pop-by gift. In case you're unfamiliar with what a pop-by gift is, it's a small gift to past real estate clients to remind them they're always top of mind. Fourth of July themed pop-by gift ideas include – popcorn, sparklers, barbeque equipment, small flags, and red, white & blue anything.

Pro-Tip – Download our free Pop-By Planner to think of unique gifts for every holiday. Download your copy here –

Host a Barbecue

A great way to remind clients you appreciate their services (while also expanding your sphere) is a barbecue. Invite not only team members, but also members of your community. Advertise the barbecue both on and offline. Share the invite on local Facebook groups or post signs in nearby, busy intersections.
If you already have an active real estate blog write a Fourth of July themed post. Ideas include safety tips for pets, kids, & fireworks, a map of local spots to view fireworks,

Safety tips for pets & fireworks
Safety tips for kids & fireworks
Guide to local firework viewing spots
Veterans & current service members in your area
Your favorite July 4th recipes
Most patriotic president's homes

Pro-Tip

– Need help thinking of real estate blog ideas all year round? Check out this article for inspiration –

125 Real Estate Blog Topic Ideas for Agents & Brokers.Social Media Contest


Social Media Contest

Each holiday offers the opportunity to engage your contact base on social media. Use the Fourth to your advantage and ask followers to participate in a photo contest. Or try using popular hashtags around the fourth to gain traffic and likes.


If you currently send a weekly, monthly or quarterly real estate newsletter, be sure to give your current edition newsletter a patriotic twist. List out July 4th barbecue recipes, patriotic homes in the area, or mention members of your brokerage or team that have served.

Pro-Tip – Need help designing your next real estate newsletter? Check out this customizable newsletter template specifically for real estate brokerages and teams. You'll save time this pre-built template. Click the link below to download your template



Sponsor a Local Event


Many communities have events on the Fourth of July, including county fairs, parades, firework shows, and battle re-enactments. Advertising at local events is a great way to share you care about giving back to your local community and know the market well.
---
Want more great content on real estate marketing ideas all year long? Subscribe to the real estate success blog here -