In the business world it takes an average of six to eight touches to generate a viable online lead, according to a study from SalesForce. And the Real Estate industry is no different. According to NAR, 92% of home buyers search online for listings. During initial stages of a home buyer's journey, they are merely collecting information online about the home buying process. For agents to succeed at converting online buyer leads, they'll need to understand this online journey. Without proper nurturing your or your buyer's agent may be wasting resources on converting an online lead that is simply not ready to convert. In this article we'll discuss how many touches it takes to convert a home buyer and which steps agents can take to expediate the sales process.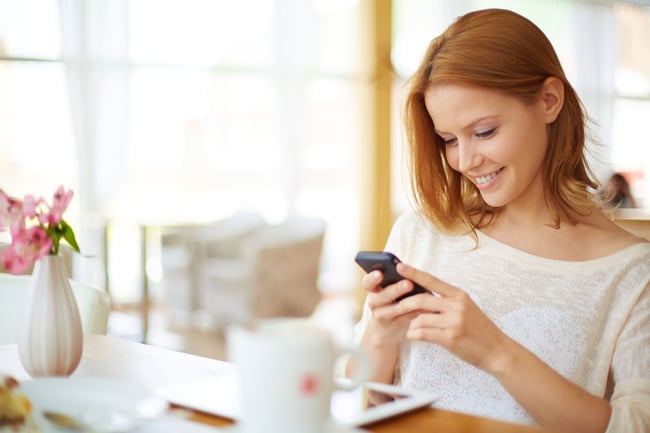 6 Essential Touches Required to Convert the Average Home Shopper
Touch 1 – Introduction
Every sales person knows the quicker you respond to online leads, the greater likelihood that lead will convert. In fact, according to LeadResponseManagement.org, the chances of qualifying a lead decrease by over six times within the first hour. Zurple's Conversations™ software responds to leads within the first five minutes of their inquiry. Conversations™ will respond to leds by text message, email, or both depending on the lead's behavior.
Touch 2 – Offer Valuable Information
What's the one thing the average home shopper is searching for? Listings. Property updates are essential to any agent's nurturing campaign. Homebuyers are constantly looking at properties and will benefit from any listings that match their search preferences. Zurple works by automatically sending Property Update Notifications based on their search criteria. With Property Update Notifications, Zurple sends automated listing updates using data provided by your Multiple Listing Service Board. With Listing Flyers, Zurple agents can custom tailor listing emails to get your leads to trust you.
Touch 3 – Become Knowledgeable
One way to scare off internet leads is to offer what they don't want. Many agents make the mistake of providing listings that are either out of their price range or don't match their neighborhood preferences. With Zurple's data enriched software agents can collect information on leads, such as their budget, preferred method of communication, and target markets. Conversations™ software then nurtures these leads with personalized emails and texts that reference this data. To see how Zurple works, request a demo from one of our Senior Marketing Consultants in the link below –
Touch 5 – Ask To Meet
If a lead begins responding to nurturing campaign in a positive manner, you'll want to take the next step. Ask leads if they would like to grab coffee, discuss mortgage options, or meet to schedule a few showings. Unfortunately, many agents don't know when an online lead is ready to convert. Zurple's Hot Behaviors Feature, notifies agents when a lead is HOT or ready to convert. Our agents also receive notifications through email and text, so they never miss a great opportunity to reach out.
Touch 6 & Beyond – Continue Nurturing
Stay in touch. In Real Estate there is no such thing as a dead lead. Most home buyers will not live in the same house their entire life and hence will need an agent again. Real Estate is all about forming close connections with individuals conducting the largest transactions of their life.
Providing your leads with a better experience and an increase in value to each touch point means the lead will be more ready to make a buying a decision and convert to your client. For more great advice on nurturing online leads, subscribe to our Real Estate Success Blog in the link below.